We'd love to be able to work with all of you, but sometimes that just isn't possible.  This is where our online dog training courses come in.  You can have access to our years of experience whenever you need it.  Our courses are designed to help you when we can't be there so help yourself to our knowledge from our courses and make the change with your best friend today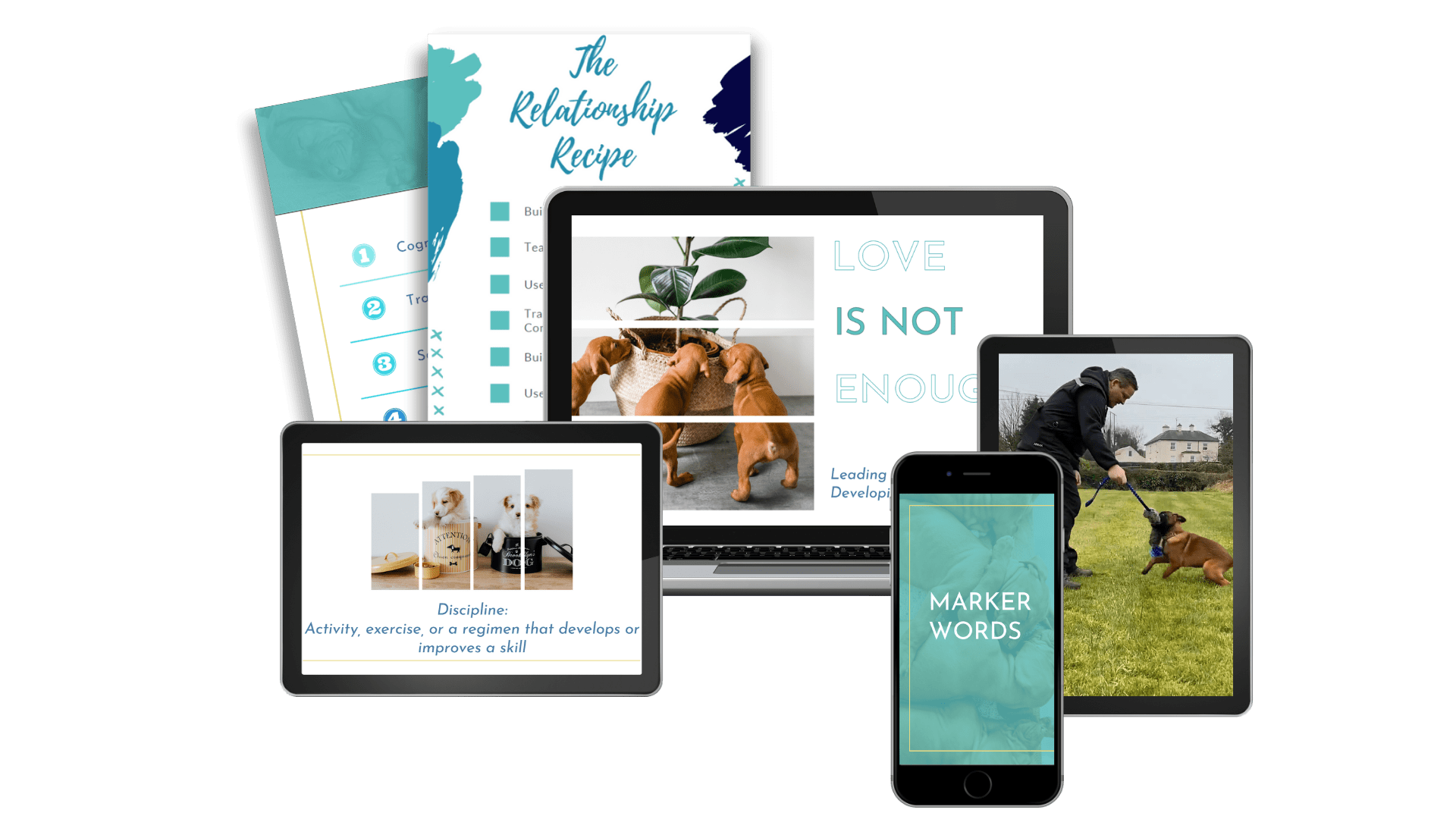 Are you ready to change your relationship with your dog and be the leader they can rely on to guide them through all situations?
You're here because you're sick of being dragged around and you're ready to Walk The Walk!
In this quick workshop and video tutorial bundle there's no need for daily dog wrestling again.  You'll learn how to drastically improve your walk in just ONE weekend!
"Can't thank you enough it's like a huge weight has been lifted.  Lots of successful walks with no issues whatsoever even people walking past saying what a lovely dog!"
If you'd like to engage us to accompany you on a breeder/litter visit you can email in the first instance.
If you'd like more support through our Puppy Foundation or Individual Training programs, 
please complete a contact form and we'll be in touch to help!