What if your dog just LISTENED to you?
Are you ready to change your relationship with your dog and be the leader they can rely on to guide them through all situations?
With our quick workshop and video tutorial bundle, there's no need to keep begging your dog to listen.  You'll learn how to get your dog to WANT to be with you and LISTEN to what you're saying in less than 2 weeks!
It's time to become the leader your dog needs and improve your relationship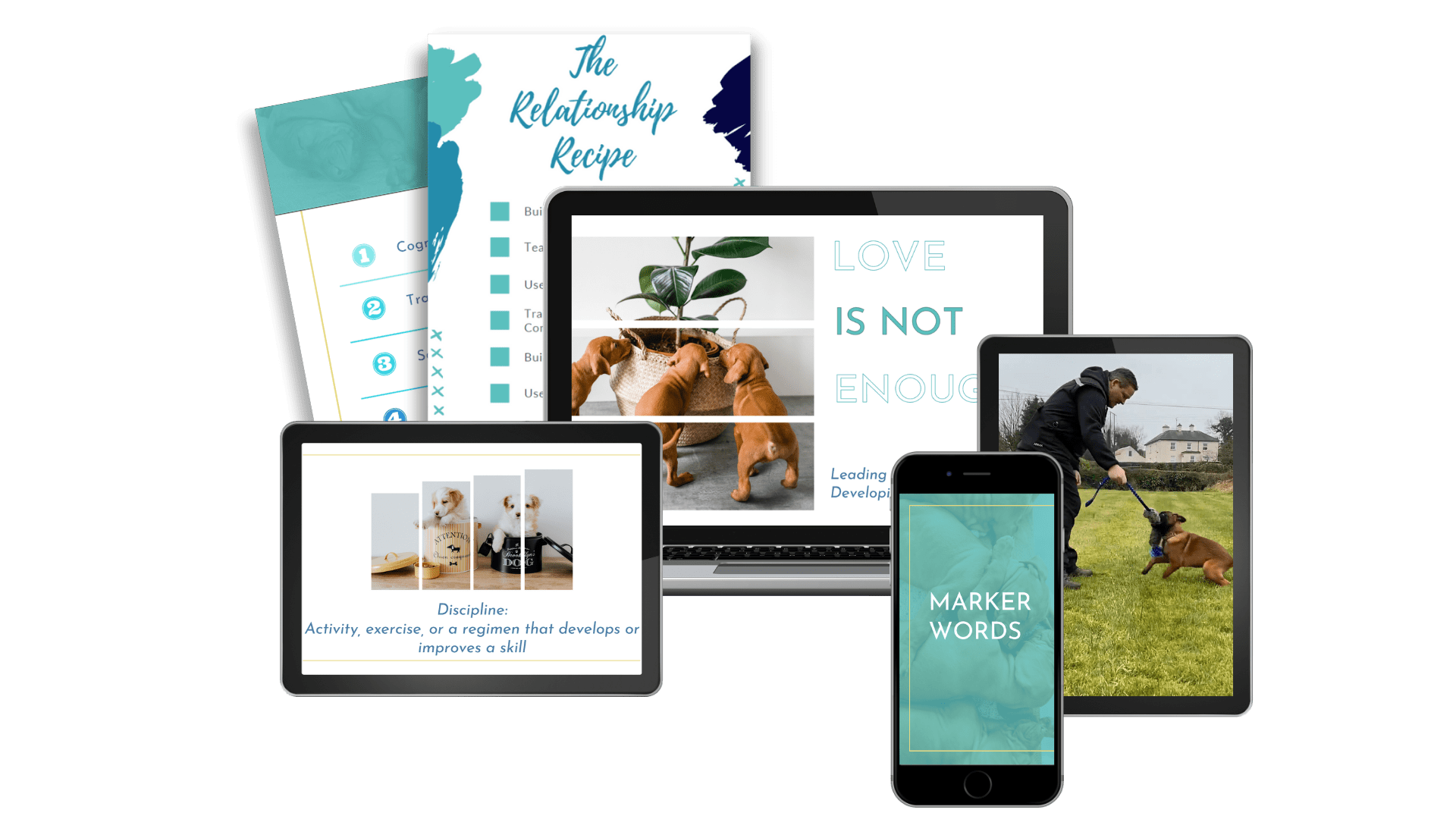 We're sharing what we know from our experience in training thousands of dogs just like yours…..
Tell me if this sounds like you…..
You struggle to get your dog to listen to you or pay attention to you
You've done all the training classes but your dog won't do what you ask
Your dog is reactive in public and freaks out at dogs, cars, people, skateboards, infact just about anything!
You wish there was a way to just explain to your dog that life is easier if he would chill and listen to you
What if there was a way to get your dog, any dog, to look at you as the person in charge?
We created our Love Is Not Enough workshop using the distilled knowledge of decades of our experience where we've built an excellent relationship with hundreds of dogs, really quickly and used that to our advantage to teach them what we want in life
But it'll only take you TWO WEEKS to see a change 
After training thousands of dogs of all ages, breeds and backgrounds, we want to show you how you can succeed too!
"Can't thank you enough it's like a huge weight has been lifted.  Lots of successful walks with no issues whatsoever even people walking past saying what a lovely dog!"
If you'd like to engage us to accompany you on a breeder/litter visit you can email in the first instance.
If you'd like more support through our Puppy Foundation or Individual Training programs, 
please complete a contact form and we'll be in touch to help!