Premier Dog Training and Behaviour Modification Specialists based in West Yorkshire
At Liberty K9 Training we have a solid reputation for being able to handle the most challenging dog behaviour with a high success rate in resolving issues for the families we work with.
Our unique and effective dog training approach consistently delivers results that creates a happy and harmonious relationship between dog and owner.
All of our training is conducted in the real world to ensure that we bring out each dog's full potential.
We focus on teaching your dog not only all the obedience commands you might expect but also how to make good choices on their own and to live harmoniously with you and your family.
Liberty K9 is one of the few trainers who WILL work with and successfully train and resolve aggression issues in dogs who have a history of biting other dogs, and/or people.
Our unique and effective training approach consistently delivers results that delight our clients and creates a happy and harmonious relationship between dog and owner.
We feel passionately that we can help owners who are struggling with their dog and whose daily lives have become stressful as a result.  Using the right tools, techniques and guidance we can help you transform your dog and your relationship for the better!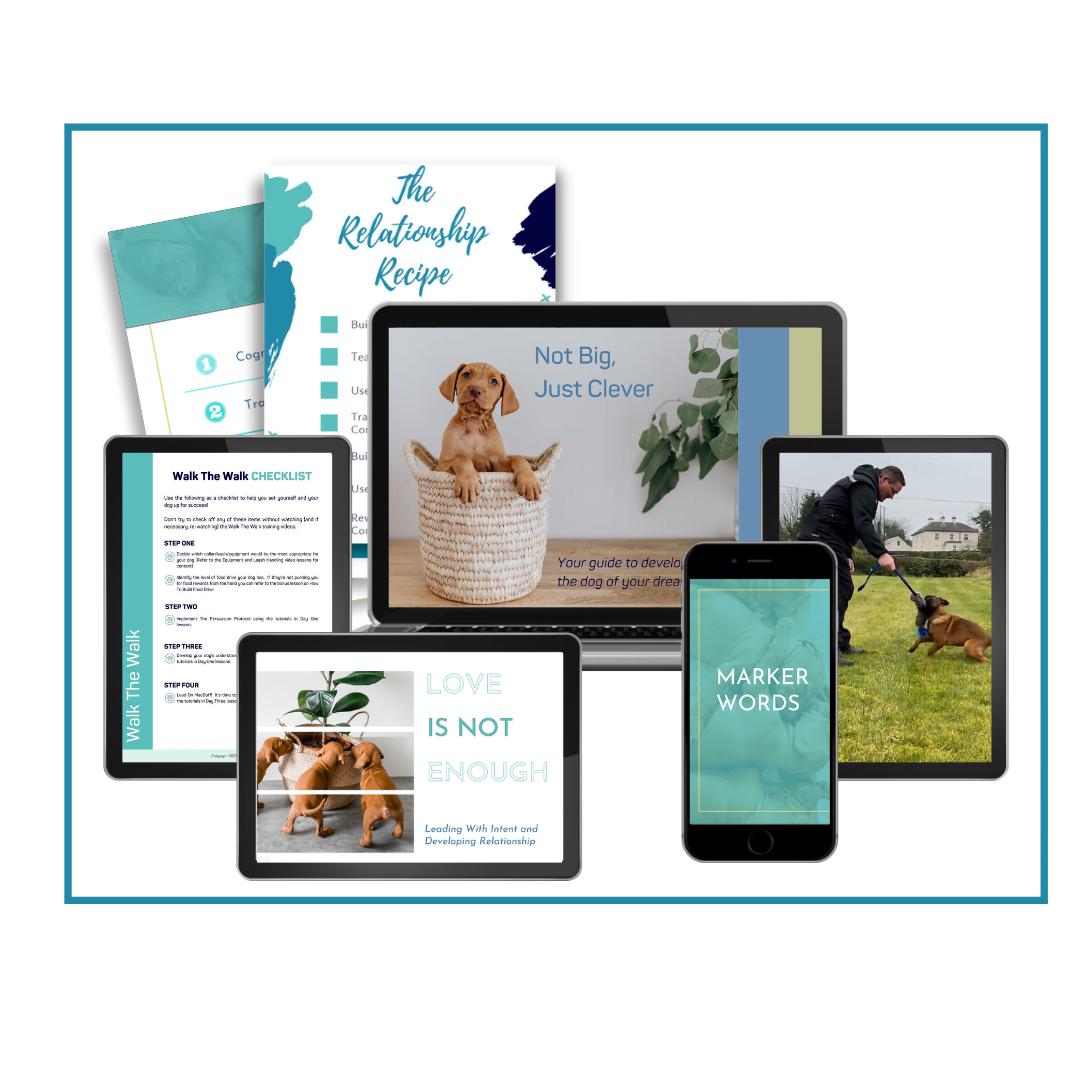 Online Courses
We have several online courses covering topics such as Loose lead walking and How to build a better relationship with your dog. 
Our signature puppy development course, Not Big Just Clever, comes with access to our own support community!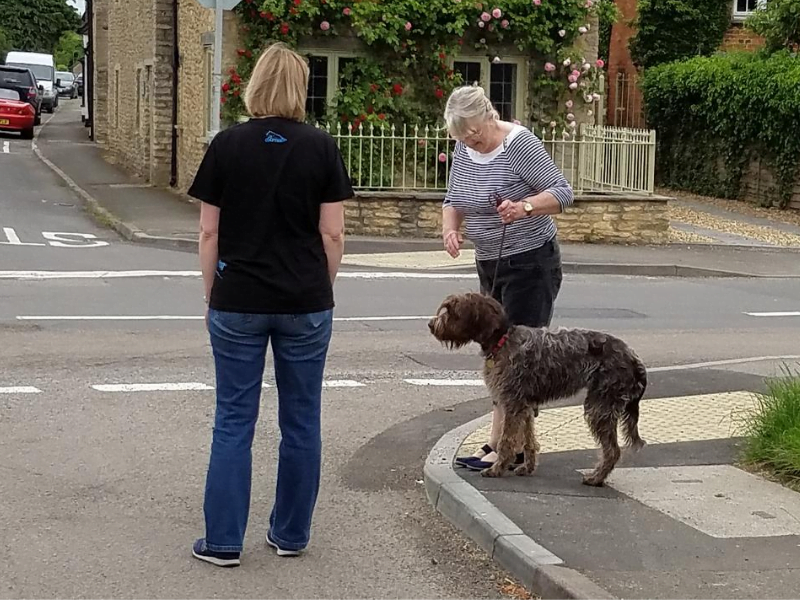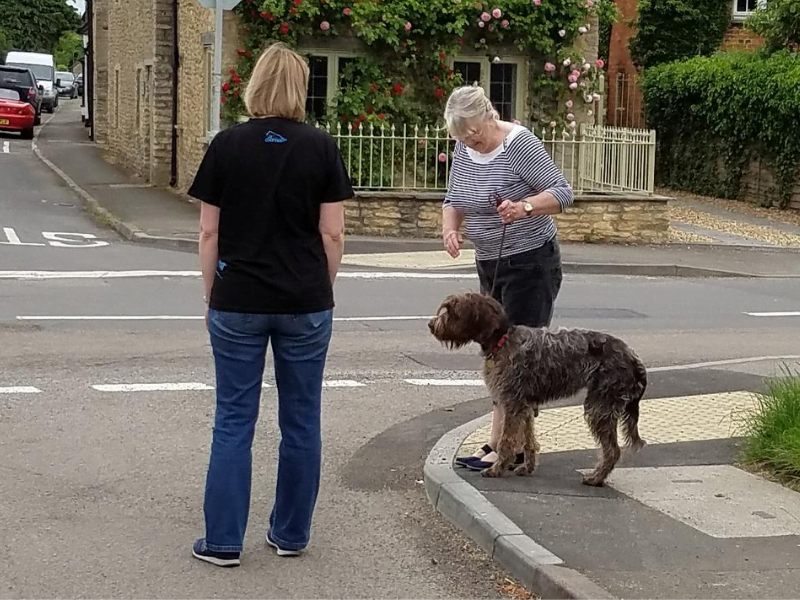 One to One Training
During our private lessons, we will evaluate and work hands on with your dog, developing a comprehensive training program to help you progress towards your goals regarding obedience and behaviour.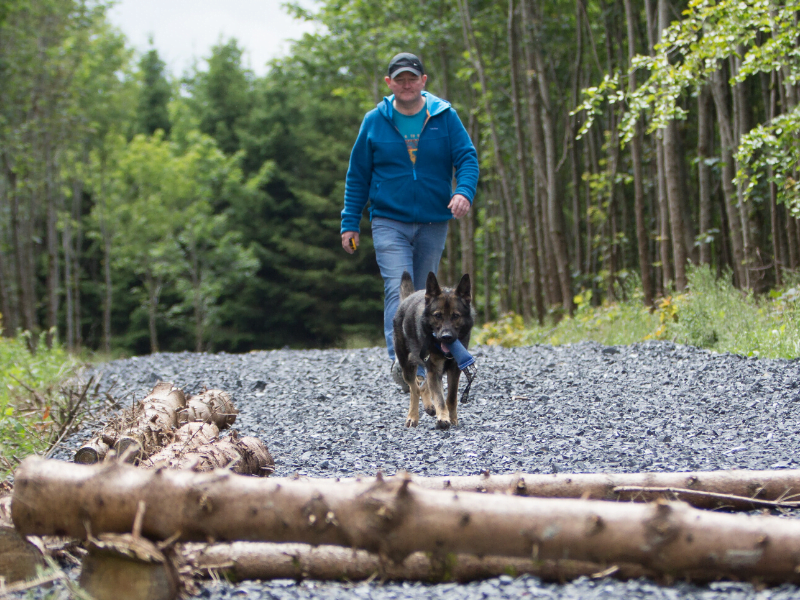 Residential Training
 Our Residential Training programs can help you have the obedient well behaved companion who can go anywhere, respond to commands and behave politely with people and other dogs.  Three, four and six week programmes available.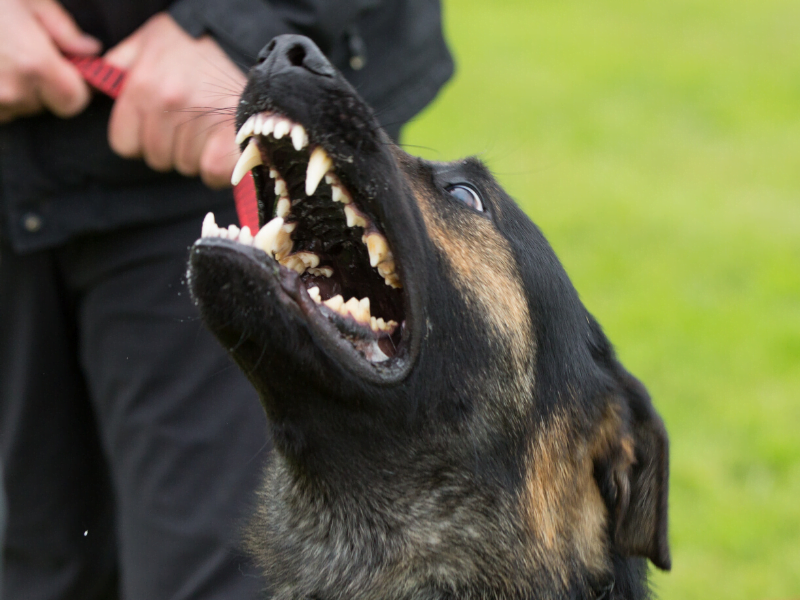 IGP Sport & Protection Work
Training group sessions are arranged regularly throughout the UK for sport trainers preparing competition dogs.  
Contact us via email to register your interest.
We also offer other services by arrangement including, helping clients choose a rescue dog, puppy imprinting and rearing, sourcing selection and training of service dogs (detection and protection) and training of personal protection dogs.  
Half Day Consultation
starting at
Initial assessment

Half day Personal 1:1 Training Lesson

Tailored to your requirements
Individual Sessions
starting at
5 hours of Personal 1:1 Training Lessons

Covering all obedience basics

Simple behaviour modification
Puppy Residential
starting at
2 weeks obedience  foundation and life skills at our facility

All basic obedience commands

Puppy behaviour change and general life skills
Residential Training
starting at
3, 4 or 5 weeks obedience training and behaviour modification at our facility

All basic obedience commands covered

Issues including but not limited to Dog Aggression, Human Aggression, Resource Guarding, Separation Anxiety, Fear Issues, Reactivity on Lead
What Our Clients Are Saying
Our Dobermann was reactive to pretty much most things. Bikes, kids, cats, squirrels, people, anything that crossed his path pretty much. A residential stay at Westway Canine has put that in the past. Walking him used to be like a military operation, planned and precise.
Now we can take him pretty much anywhere and are confident and relaxed in doing so. Julie taught us how to handle him and brought our confidence back. Now we have a dog that people comment on for his impeccable behaviour and capabilities, not his reactivity.
The aftercare support from Julie has been second to none and quite frankly we don't know where we'd have been without her. We used to argue about who wasn't going to walk him, now we argue about who is!
I will never forget Julie's training; I am so very happy with the outcome. 
She literally transformed our lives to a point I am 100% in control and enjoy our walks.
I can't thank you enough, it's like a huge weight has been lifted!
We just just wanted to thank you both for everything you have done for Chase. We have kept strong and not gone back too much with our own behaviour. He is such a pleasure now at home and out walking. Even with visitors he has full manners and is not ruling the house.
You do an amazing job, we don't know where we would have been without you. He's a totally transformed dog but still with his good temperament/ confidence.

Our clients travel from all over the UK to train with us. 
Transport sometimes available.  Contact us for more info.